By Kelly Bridgewater
Do you have a favorite spot to read? You know, that sweet spot that as soon as you sit down, you feel extremely comfortable and can't wait to dive into that novel of yours.
Maybe you don't have a favorite spot.
Maybe you have a number of spots.
Maybe it depends on the time of day.
For me, I love to start the day in my green Queen Ann's chair to glance through my planner for the day and then spend my quiet time with God.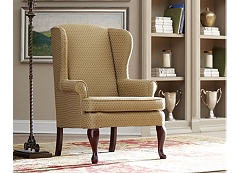 https://www.havertys.com/furniture/marianne-chair?cm_mmc=google-_-Shopping_Living%2BRoom-_-Living%2BRoom-_-ebd978ef-a6b9-45ed-9390-f89a4be82dc5&gclid=EAIaIQobChMIo_eZuYjz3wIVh7XACh3ZOAaNEAQYASABEgIq1fD_BwE
Later on sit on the left end of the couch with a hot beverage and read for a while.
At night, it is laying down on my bed on my belly with my book in front of me.
Each of the spots bring a smile to my face.
I really don't like to read outside unless we are camping because there is too many bugs.
At night, my husband teases me I hide in our room to escape our loud and crazy three sons. Could be.
https://www.blackforestdecor.com/yosemite-log-bed-full.html
I can't go to sleep at night unless I have read for a while, so it is easier to curl up in bed with my blankets and pillow until I nod off and then I can reach out and flip the light off.
What about you? Where is your favorite spot to read?